Message/Vision
Striving to Become the Compass for the 21st Century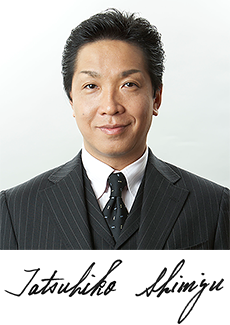 The origin of compasses is said to date back to the 11th or 12th century. This navigational instrument was essential for adventurers traveling within and across the continents. Without compasses, people would not have discovered new continents or developed maps or accomplished some of the other greatest achievements of the 19th and 20th centuries.
Now, people in the 21st century need a new "compass" to guide them through a modern society that is inundated with all kinds of information. At ZENRIN DataCom, our vision is to become the new compass that helps people easily obtain the information they want at any time. To attain this vision, our services have been designed such that anyone can use them on any mobile device. Furthermore, by offering real-time map updates with high-resolution digital maps we can provide services reflecting the most current state of the ever-changing city landscape. Additionally, by collecting and utilizing value-added content we provide our users with the positional information they need in a timely manner. And finally, we continually focus on improving upon the quality and convenience of our user interface. As a result of the combination of our continuous efforts to produce quality services for our customers, we have developed applications that are both highly functional and easy-to-use while continuing to fulfill a wide range of users' demands.
Lead by its pioneering ideas and cutting-edge technological capabilities, ZENRIN DataCom continuously seeks to provide services that fit the location-based needs of everyone. In this, we will continue to strive to be the "compass" for the 21st century.